We understand that it can be a challenge to find opportunities for your child to be involved in the golf world. Listed below are additional resources and opportunities that we have found in the local community and region that we believe will be beneficial to your child as they grow in the game of golf!
---
First Tee Tournament- May 21st
We will be hosting a one-day, stroke play tournament for our First Tee participants on May 21st! There will be one winner and one runner up award for each age division. The event is open to both males and females that have some on-course experience. Players ages 7+ are welcome to participate. Check back here for more upcoming details and subscribe to Chapter Chatter for more information!
---
Local Playing Opportunities
Youth on Course provides youth golfers ages 6-18 the affordable opportunity to play at participating courses in the state and local region for only $5 when you purchase a $10 annual membership. Click on the link above to find a course near you!
How Do I Join? Through the Carolinas Golf Foundation and the HV3 Foundation, a FREE Youth on Course membership is available to to each First Tee Participant. This offer is good for new Youth on Course memberships or when existing members renew their membership in 2022.
To receive the free membership, use the discount code FIRSTTEE2022 when joining or renewing.
---
First Tee — Triangle has developed a fantastic opportunity for participants to gain additional exposure to playing on the course. The below opportunity is open to all participants of First Tee — Triangle.
Playing Opportunities and Rates:
Participant Rate: $5.00 per nine holes (walking)
Accompanying Adult: $10 per nine holes (walking)
An additional fee will be charged for all rented carts.
---
Did you know we're official partners of the Hurricane Junior Golf Tour (HJGT)? HJGT offers competitive and fun tournaments for golfers of all ages!
The Hurricane Junior Golf Tour (HJGT) was founded in 2007 with the intention of providing junior golfers between the ages of 8-18 an opportunity to play exceptional courses in a competitive environment. The tour's vision is to provide superb hospitality and make every event a memorable one. With play open to both males and females, nearly every junior golfer is eligible to participate on the Hurricane Junior Golf Tour.
First Tee – Triangle participants will be provided a flat rate of $155 for all North Carolina events.
Once you create an account via the link above, email [email protected] and she can link you to First Tee's account. You'll then receive access to our First Tee rate!
---
This website is a great tool to find deals on courses to play near you! All you need to do is add your location and the time you want to play, and you will be able to find a course. You can also download the GolfNow app on your phone!
---
Local and Regional Tournament Opportunities
Drive, Chip and Putt is a free nationwide junior golf development competition for girls and boys ages 7-15. This program gives kids the opportunity to play with peers in their local area, with the opportunity for regional and national advancements.
---
Click on the link above for a Junior Tournament Schedule in locations throughout the region!
---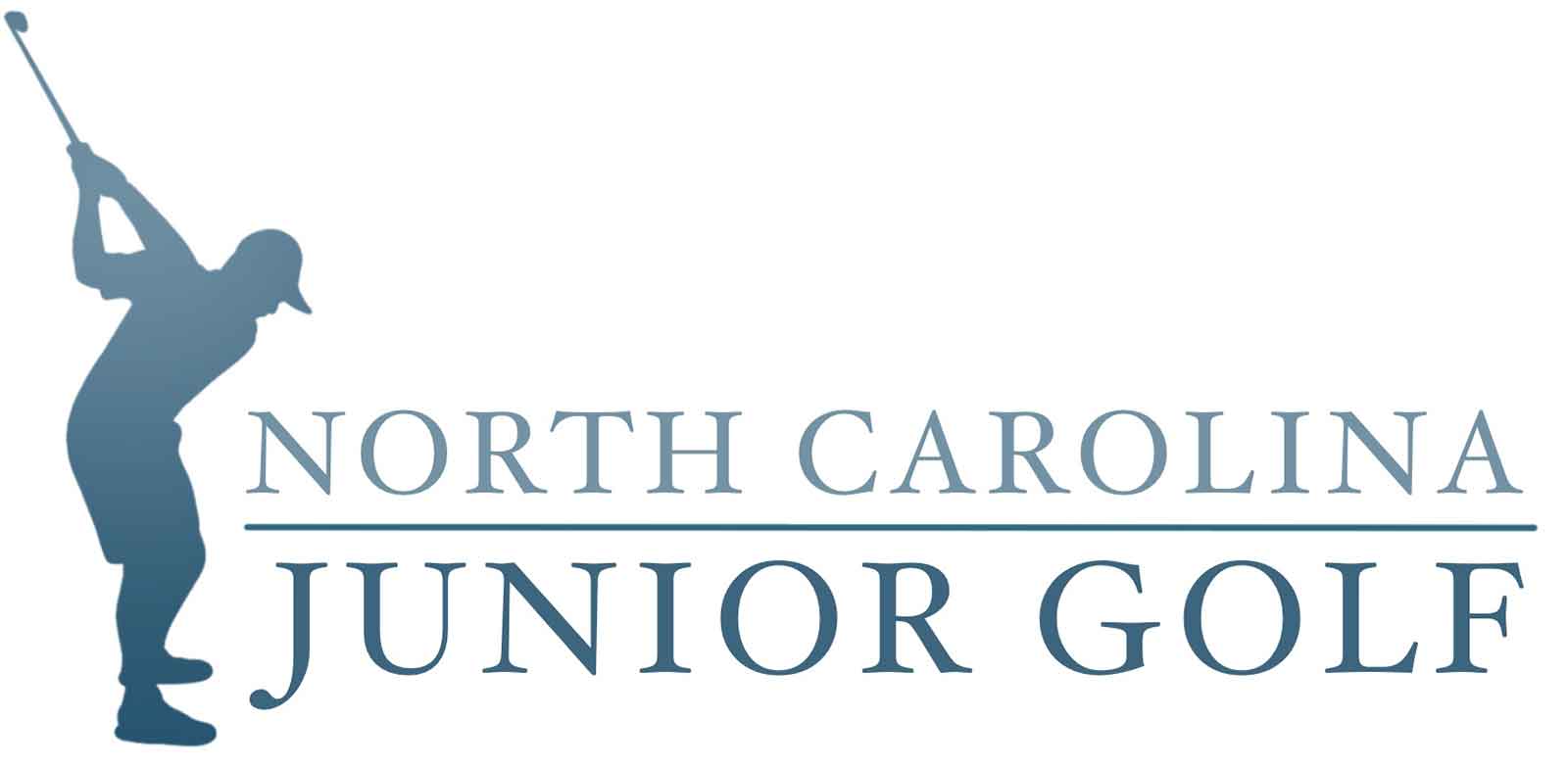 North Carolina Junior Golf provides a list of opportunities for tournaments, golf associations, tours, and foundations- click on the link for more information!
---
The National Junior Golf Association (NJGA) provides affordable and competitive junior golf tournaments to members and guests. They host over 70 junior events each year! Click HERE for a list of tournaments provided by the National Junior Golf Association.
---
The Tarheel Youth Golf Association (TYGA) provides a variety of tournaments for youth golfers ages 6-18 across the state of North Carolina.
---
The Peggy Kirk Bell Girls Golf Tour is specifically designed for girls ages 9-18. The tour has three paths: national, regional, and national championship track. You can choose the right division and path for your child!
---
U.S. Kids Golf provides several golf tournaments designed to introduce and integrate players into competitive golf. Players ages 5-18 may compete in Local Tours; players ages 13-18 may compete in the World Teen Championship. You may register your child for the tournament or event that best fits their skill and level!
---
First Tee — Triangle has its very own LPGA*USGA Girls Golf program! Our girls-only events offer young participants an opportunity to meet other girls that enjoy the game of golf. Follow along with Chapter Chatter for LPGA*USGA Girls Golf updates.
---
Whether you are a Special Olympics Athlete, or you want to be, this is the place for you! Click the link above for more information.
---
Camps
Are you interested in getting more involved in your child's love for the game of golf? U.S. Kids Golf provides a 4-day long Parent/Child Camp in Southern Pines, North Carolina. This awesome opportunity will give you the chance to participate in engaging golf games, learn about the game of golf, and have fun as a family!
---
Volunteer Opportunities
Volunteering is a requirement for all Birdie, Eagle, and Ace certifications. Listed below are opportunities for both participants and adults in the community to volunteer in the golf world.
We are continuously searching for outstanding volunteer coaches. First Tee — Triangle coaches are a collective team that teach young people core values, healthy habits, and valuable life skills by using the game of golf. With the First Tee Coach program, we provide the training you need and put you in a position where your unique background can provide the greatest impact with the children.
---
The Rex Hospital Open is a professional golf tournament for players on the Korn Ferry Tour hoping to earn their PGA Tour Card! It's hosted at The Country Club at Wakefield Plantation from Thursday, June 2nd to Sunday, June 5th
Junior Volunteer Needs:
Participants must be 12 or older to volunteer. Participants ages 12-14 should have parent supervision.
If interested in volunteering, please register using code "firsttee"
Participants, parents, and coaches who use the "firsttee" code will be able to volunteer for free and receive a Rex Hospital Open hat or visor.